Making a Donation

Regina Mundi Retreat Centre in Queensville, Ontario, Canada is supported entirely by donations from viewers. It is owned, operated and managed by Magnificat Charismatic Prayer Community, a non-profit charitable organization. Donations, in support of the work of Magnificat Community, are welcome. A tax donation receipt will be issued to donors. Please make cheque payable to Magnificat Charismatic Prayer Community and mail it to:
Richard Pellow
Treasurer
Magnificat Charismatic Prayer Community
19309 Warden Ave.
Queensville, ON L0G 1R0
By Phone:
To make a donation by telephone,
please call 1 (905) 478-4264

Building Restoration Fund Needed

With ample work that is currently in progress, it is our wholehearted determination to bring this tranquil grounds to a deserving state worthy to be called the National Shrine of the Divine Mercy in Canada! We are appealing for your financial assistance. Click here for the Flyer 1 and Flyer 2
We are very blessed and grateful to the merciful love of God and to the Lord Jesus Christ, the King of Mercy, for the handful of Good Samaritans with the likes of Greg and Lidia the team of Marion, Roman and Susie, Gerry, Toton, Roman, Richard, and other members of Greg's team who came up to Regina Mundi and helped. After the departure of Greg's team, now the Magnificat members are continuing and volunteering their time, treasure and talent to renovate the buildings of Regina Mundi.
The Magnificat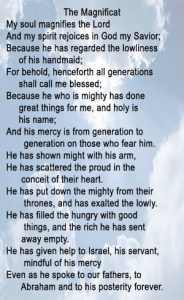 10 Commandments