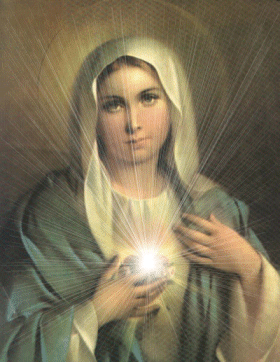 The Magnificat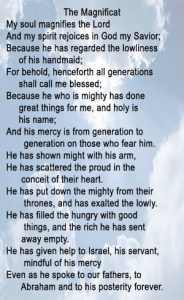 10 Commandments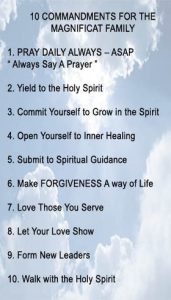 WELCOME

Welcome to Regina Mundi Retreat Centre in Queensville, Ontario, Canada owned, managed and operated by the Magnificat Charistmatic Prayer Community. It is the Magnificat's place of prayer, worship, and fellowship. It is an oasis of prayer for all those who desire to seek the Lord in silence and solitude. We invite you to come and be a part of our blessings. To be more informed of our spiritual and apostolic endeavours, please check out the above pages.
"Vision Statement "
We are a community of Catholic families called by our faith to make together, as one family, the pilgrimage of hope to the fullness of a life of love shared with the Triune God. We make this pilgrimage open and obedient to the leading of the Holy Spirit in union with the Church, guided by the Catholic Hierarchy.
We look to the Holy Family of Nazareth as our inspiration and model in this pilgrimage. We acknowledge the love of one another in Christ, with Christ, and through Christ and empowered by the Holy Spirit for the Glory of God our Father as the bond empowering us to be built up as a community of Jesus Christ.
•  To provide spiritual and temporal care to all members of the community and other people so that no one in the community will be destitute of care and concern.
•  To live as individual families and as one community in a life of prayer.
•  To promote the growth of faith in our community by dedicating ourselves to become evangelized and be evangelizers.
•  To serve and minister to the Body of Christ as we are led by the Spirit and called to task by the Church. The Community shall promote and support all the religious works and activities of the Archdiocese of Toronto and of the base parish, the Catholic Charismatic Renewal Council (CCRC), and other agencies of the Catholic Church.